Welcome to Westfield Pediatrics
UNTIL FURTHER NOTICE, WALK-IN HOURS FROM 8-9 AM ARE SUSPENDED.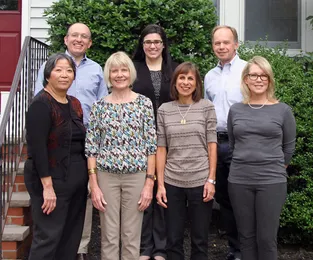 COVID-19 UPDATE

To All of Our Patients:
As we are all facing very difficult and challenging times right now, we know that making sure that your children are safe and healthy is your top priority and it is our top priority as well. We want to assure you that we remain available to care for your children throughout this critical time. Given the current situation, we have had to make some changes in how we deliver care to your children but not in the quality of the care that we deliver. Please be aware of the following:
We encourage all of our patients to come in for their regular Well Visits, particularly if they are due for immunizations. Well Visits are scheduled separately from Sick Visits. Additionally, we have Curbside Check-In which allows you to wait in your car until your exam room is ready, limiting your time in the waiting room.
We do offer Rapid COVID testing as well as COVID PCR testing to our patients. Please call to schedule an appointment if your child is sick or needs a COVID test.
We recommend that all eligible children receive the COVID-19 vaccine and available boosters.
As per NJ State mandate, we will continue to require that masks be worn in our office regardless of vaccination status. We feel that this is still the safest course of action in order to protect our children. We appreciate your cooperation.
We are constantly adapting our practice to the unusual circumstances that we are all faced with. Westfield Pediatrics remains available to you at all times. Please call us if you have any concerns regarding your child. We are here to help!

Stay safe and stay well!
______________________________________________________________________________________________________________

Our doctors and staff take great pride in providing quality healthcare to children and their families from birth through adolescence. As a traditional, small private pediatric practice, we place a high value on getting to know each of our patients and their families throughout the years. It is incredibly rewarding to see our newborns as they head off to college!
At Westfield Pediatrics, we offer a complete array of pediatric services including prenatal visits for expecting parents, well-child care visits including developmental screening assessments and immunizations, and urgent care for acute and chronic illnesses.
We also believe that high quality pediatric care requires you to be able to reach one of our doctors at all times. Knowing that you can always reach someone who knows your child can be very comforting when your child is ill. We also provide Same-day Sick Visit appointments every day- including Saturdays, Sundays, and holidays . After hours phone calls are always taken by one of our doctors or nurses.
At Westfield Pediatrics, we utilize an Electronic Medical Record system and we provide a Patient Portal which allows parents convenient access to common services such as requesting routine appointments, referrals, and prescription refills.
Westfield Pediatrics has been serving the healthcare needs of children for over 50 years. We welcome you to our practice!